Vancouver Condos for sale
Taking your First Steps into the Downtown Living Experience, Vancouver best ressource website to search all condos for sale.
My website has been specially designed for sellers interested in selling a condo and for buyers looking to buy a studio, loft, penthouse or townhouse in Vancouver neighbourhoods, including: Downtown Vancouver, Coal Harbour, West End, Yaletown, Gastown, Mount Pleasant, Kitislano and Fairview.
This website comes fully equipped with the powerful, yet user-friendly search engine, Google Listings Search, located at the top right corner of this page. It also features easy-to-use dropdown menus at the top of the page for your browsing convenience. Each menu contains different tabs that cater to all different condo searches. Within each tab, you will find detailed information on each Vancouver Condo for sale. Also feel free to follow my blog for more info about the Vancouver Real Estate Market Statistics

My dedication is to understanding your individual needs and to provide you with an exceptional experience while you acquire your condo. I acknowledge the fact that each and every client is unique. This gives me the ability to provide relevant insight in the appropriate situations.
My team and I offer our services in English, Mandarin, Cantonese and French.
Whenever you are ready to take your first steps into the Downtown Living Experience, I can be your guiding Vancouver Realtor to finding your perfect Vancouver Condo.
Video by joelschat.com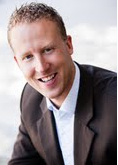 Gaëtan Kill - Vancouver Realtor®
Speaks English, French
Web: www.gaetankill.ca
Cell: 778-848-1349
Office: 604- 689-8226
Fax: 604-689-8206
Email:gkill@dexterrealty.com