Vancouver Condos for sale
Vancouver condos for sale: If you are looking for a new condo in Vancouver, don't look any further than My Downtown Vancouver Condo! No matter what neighbourhood you are looking to move into, be it Downtown Vancouver, Coal Harbour, Yaletown, West End, or Gastown, I can help you find the perfect place to live! I can also help to take away the stress of listing and selling your condo, ensuring that you get the best price for you place, without all the anxiety that comes along with selling it.
Don't know where to start? That's no problem! Even if you're not sure whether you want to live in a condo, a townhouse, or a penthouse, come and let us show you all the great living spaces Vancouver has to offer. This website has be designed specifically to help buyers and sellers find what they are looking for. You can search by neighborhood and by type of housing, or even just look through all the listings we have available.
Why work with me? My entire goal is to make the buying or selling process fast and easy, finding you exactly what you are looking for and at a price that cannot be beat! If you are looking to live in the heart of Vancouver, there is no better place to start than right here on my website. Are you looking for Vancouver condos for sale? No problem, you can find a complete list of available condos here. Are you looking for a great Vancouver townhouse or a Vancouver penthouse? Look no further.
Buying a condo, townhouse, or penthouse can be nerve wracking, whether or not you are from the Vancouver area. You need to put you trust in someone who understand the needs of you as a buyer and can help you find exactly the right place. I will never waste your time with condos that aren't right for you, instead, I find the condo that meets your exact specifications and I make sure you can get into quickly!
Are you looking to sell your Vancouver townhouse, penthouse, or condo? You've come to the right place. My listing services enable you to quickly and easily get your apartment sold at top dollar value. I take care of everything, so you can stop worrying about whether or not your apartment will sell.
Being both a buying and a selling agent gives me an advantage over other real estate agents that only work on one side of the field. I have the opportunity to match buyers up with the perfect townhouse, penthouse, or condo for sale, without having to jump through the hoops of another agency.
Get started by looking through the listings available on this website or call me today for more information!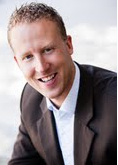 Gaëtan Kill - YOUR Vancouver Realtor®
Speaks English, French
Web: www.gaetankill.ca
Cell: 778-848-1349
Office: 604- 689-8226
Fax: 604-689-8206
Email:gkill@dexterrealty.com

Video by Joel Schat